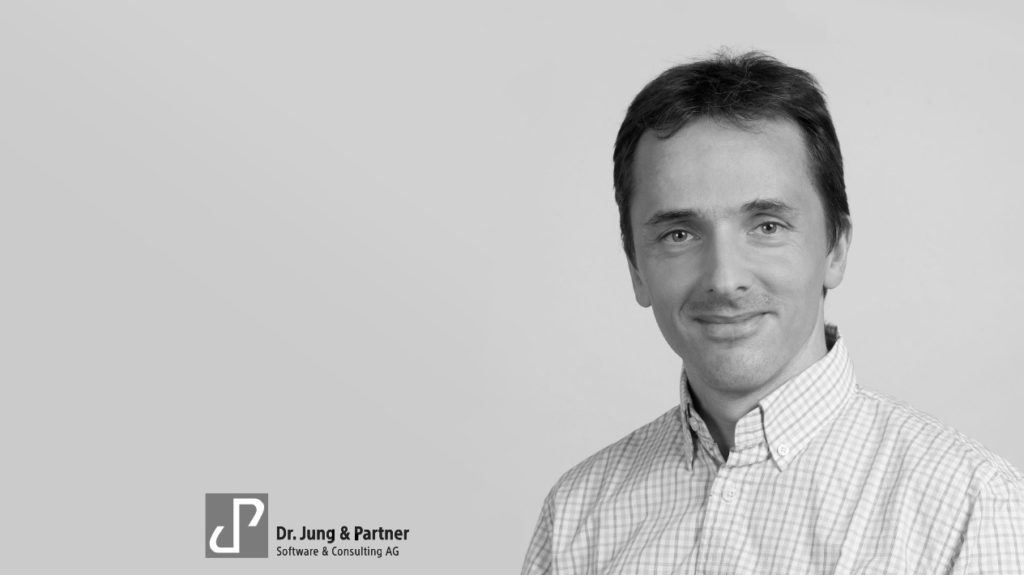 Ronald Nölte New Head of Development
Herman Jung, Co-Founder of Dr. Jung and Partner Software and Consulting, is stepping down as head of development and giving that position to Ronald Nölte. Ronald began working at Dr. Jung and Partner in 1996 while attending the Technical University in Berlin. In 1999, Ronald completed his degree in Computer Science from the Technical University Berlin and began working full time for Dr. Jung and Partner as a software developer.
Ronald Nölte has contributed a lot to the development and evolution of LASTRADA™ during his 18 year tenure. He is most proud of the work he did creating a system of offline synchronizing of LASTRADA databases in a server/multiple client environment, as well as system architecture that streamlines the development of LASTRADA is the same environment.
Ronald Nölte is a native of Berlin Germany where he currently resides.
About LASTRADA™
The LASTRADA software platform developed by Dr. Jung and Partner Software and Consulting is the standard software for quality control and laboratory engineering analysis of construction materials in Europe. Construction materials laboratories operated by material producers, engineering laboratories and government agencies all use LASTRADA to streamline their operations, and leverage the data entered into LASTRADA to continuously improve their businesses. Aggregate, asphalt, concrete, soil, asphalt binder, Portland cement, geotextile fabric, geotechnical subsurface exploration, petro-chemical production, and environmental analytical data is managed and reported by LASTRADA. Dr. Jung and Partner brought LASTRADA to the United States in 2015. Together with LASTRADA partners, sales and support of LASTRADA for North America is available from the U.S. by LASTRADA Partners. To learn more about LASTRADA Partners and companies in North America who use LASTRADA, please visit www.lastradapartners.com.
RETURN TO NEWS