LASTRADA™ for Asphalt Binder Production, Testing, and Analysis
Two asphalt binder modules are available in LASTRADA providing workflow support for binder producers, asphalt plants, and testing labs.
The Asphalt Binder Testing Module is designed for the testing of neat asphalt binders, modified asphalt binders, rubber modified binders, and emulsions.
The Asphalt Binder Production Module helps terminals keep track of binder blends. This module includes all elements of the Asphalt Binder Testing Module and includes a Binder Recipe Module.
We respect your privacy and promise to never share your information.
Using the Asphalt Binder Modules
Perspective matters. LASTRADA users benefit from entering and accessing information in the way that makes sense from their specific perspective. The available tool set is used by:
binder producers to design, produce, document productions (certificate of compliance), control processes, and optimize binder products produced
binder purchasers to verify and analyze their supplies
private labs to verify, report and analyze their supplies
The modules in LASTRADA are designed to support a standard workflow for binder producers. However, the flexibility of the platform gives users the option to choose where to start in the process, which steps to use, and which steps to bypass. This allows testing labs and plants to leverage the same tools that binder producers use to test and report their results.

Image of Asphalt Binder Module including ground
tire rubber:
Image of Asphalt Binder Specifications:
Lab Formulation (preview)
In the Formulation Module (coming spring of 2020), producers can test components, tests blends of components (formulations), communicate blending instructions to lab staff, compare formulations, and communicate the optimum blend to production.  (Click here to view a quick demo of the Laboratory Workflow Status Bar.)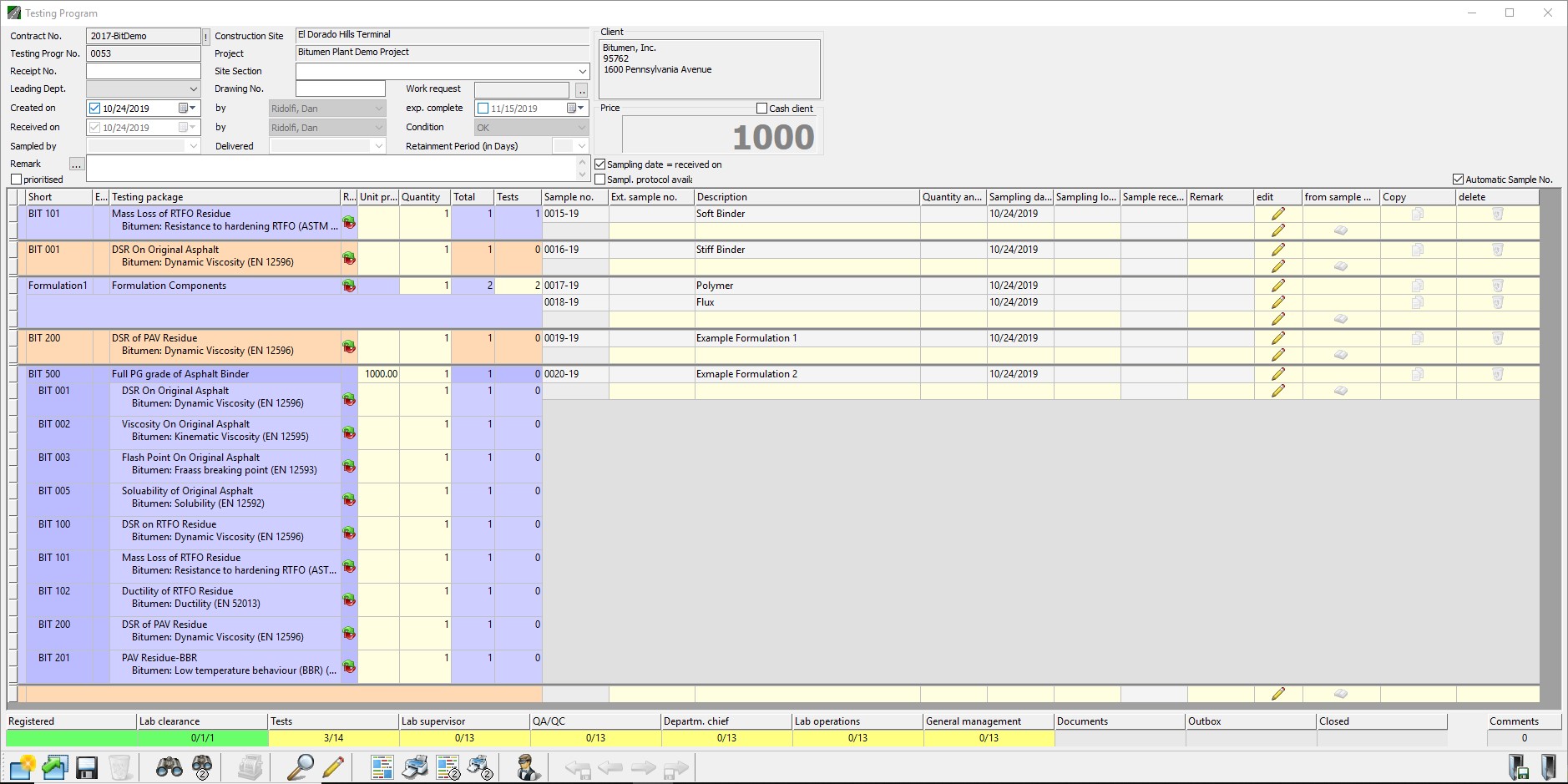 The Asphalt Binder Testing Module provides for easy data entry and includes a comprehensive list of available tests including emulsified binders. (View a demo of the Binder Testing Module here.)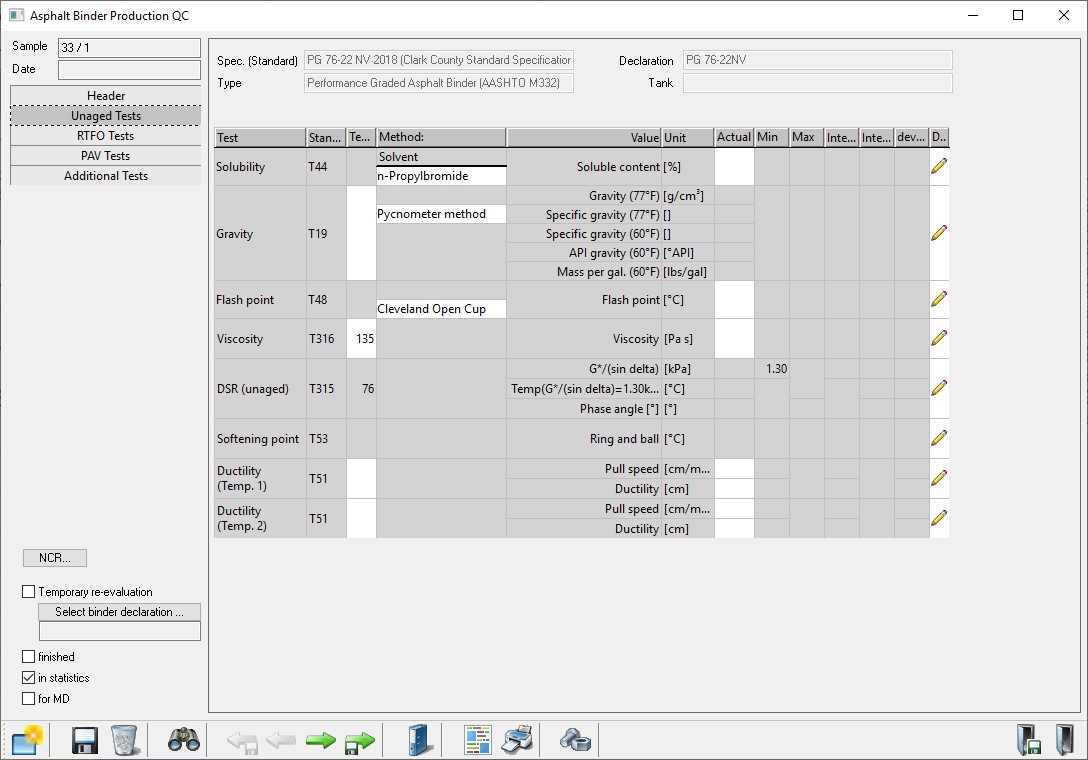 Producers, asphalt plants, and labs use the Report Builder to verify, report, and analyze their supplies. (Learn more about the Report Builder here.)
With the Report Builder, users can create new reports and replicate existing reports and paperwork making communication to staff consistent with existing processes. It supports customer specific analysis and includes multiple table and chart options.